Fri

Sat

Sun

Mon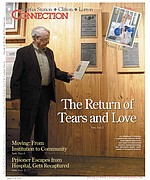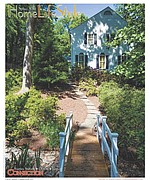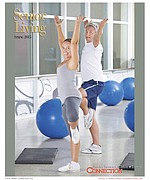 More Stories
When Barbara Klutinis' husband was diagnosed with Alzheimer's she had no idea how she was going to get through the ordeal ahead of her. After joining a support group and hearing the stories of others going through the same thing, Klutinis realized she was not alone. Inspired by the experience, she decided to make a documentary about the lives of couples coping with the disease. The film, "The Sum Total of Our Memory: Facing Alzheimer's Together," will screen at the NOVA International Film Festival Friday, April 17, 1 p.m., at the Angelika Film Center in Fairfax.
Captain Graham H. McGowan is the Fairfax County Police Department's latest graduate of the FBI's National Academy, which has just completed its 259th session.

Fairfax Station resident Steven Hunt, retired U.S. Navy, put it bluntly: "Votes count, words don't." That was following a vote in which all but two members of the Fairfax County School Board voted against an amendment to the 2015-2016 calendar that would have made Veterans Day a school holiday.
Robinson graduate Jackson Muse was looking for some professional direction. Currently a junior political science major at Shepherd University in West Virginia, he's worked at Barnes & Noble but is potentially interested in counseling for the Fairfax County Park Authority, or helping open the new Wegmans at Hilltop Village Center.

Among intimate partner homicides in Fairfax County in 2009 and 2010, firearms were the fatal weapon 60 percent of the time, nearly double the next closest implement: knives. Fairfax County domestic violence coordinator Sandra Bromley shared this and further information at an information forum on gun use in domestic violence and suicide held at Pohick Library on March 22.