Wed

Thu

Fri

Sat

Sun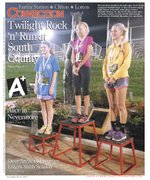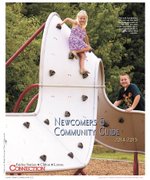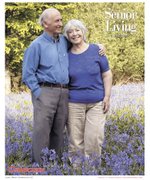 More Stories
Your guide to entertainment in Fairfax County for September - October 2014.
For those looking to fill their calendar with some home-brewed, Fairfax County fun stuff (read: entertainment and diversion), The Connection's Fairfax County Entertainment Calendar has many options: weekend jaunts and larks; date night inspiration; winter-to-spring fun; day-long festivals and events; art-outings; family fun-and-learning fusions; plays and shows; beyond-Small Business Saturday local shopping and bazaars; markets of handcrafted wares; music; 1Ks to marathons... the list goes on. If you know of an event not listed in our entertainment calendar, email it to south@connectionnewspapers.com for happenings in south Fairfax County or north@connectionnewspapers.com for entertainment in the northern parts of the county.
The construction on the 95 Express Lanes is 90 percent complete and on schedule to open in early January 2015.

South County Band's hosts fundraising 5K race.
The inaugural Twilight Rock 'n' Run drew a nice-sized crowd to South County High School on Sept. 13, a cool Saturday night. The 5K race was sponsored by the South County Band Boosters to raise money for the band and for Turf SoCo, an initiative to raise money for new football field turf.
The reception will be held on Sept. 20 in Clifton.
The Democratic Women of Clifton and Northern Virginia (DWCNV) will host a reception in honor of John Foust, the Democratic Candidate for the Virginia 10th Congressional District on Saturday, Sept. 20.

Local girl competes in national solo ice dancing championship.
Just 15, Paul VI sophomore LaDan Nemati has a full plate. From November-February, she skates with a synchronized skating team in Delaware; and during the spring, summer and early fall, she does solo ice dancing.