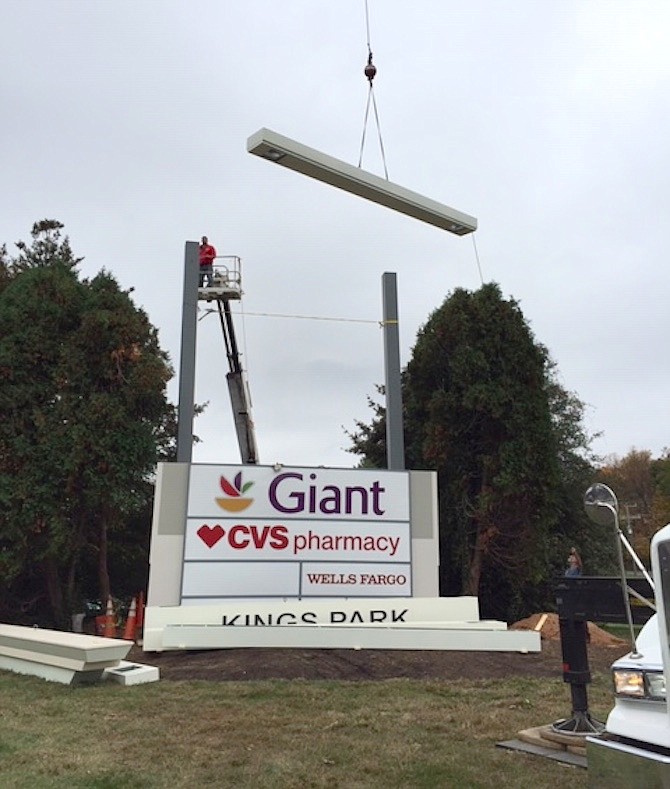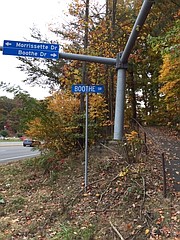 In addition to overdevelopment, helicopter noise, and traffic volume that is too great for the current road network, the Burke area suffers from eyesores, such as the new sign at Burke Lake Road and Braddock Road, garbage thrown into easements along roadways, and obscured traffic and street signs.
The new sign may be entirely legal, but aesthetically it cheapens that area's appearance. Given trees ability to sequester carbon, it would have made more sense to plant several more trees there.
Roadside garbage is now visible to those using the sidewalks because leaves are falling, so the accumulated detritus is no longer hidden from view. Vermin breed in these areas, especially rats. To spare your sensibilities, I have not included animal carcass photos, but roadkill collects in easements, too.
Finally, the Civilian Action Corps still works to clear overgrowth from signs. The Boothe Avenue sign took a while, as it was entirely covered over. VDOT doesn't do all the work that is needed.
Our community requires constant vigilance, if it is to avoid the corrosive effects of excessive growth.
Jim Sanders
Burke